臺灣半導體高階人才國際攬才活動
Taiwan Semi-Conductor Online Recruitment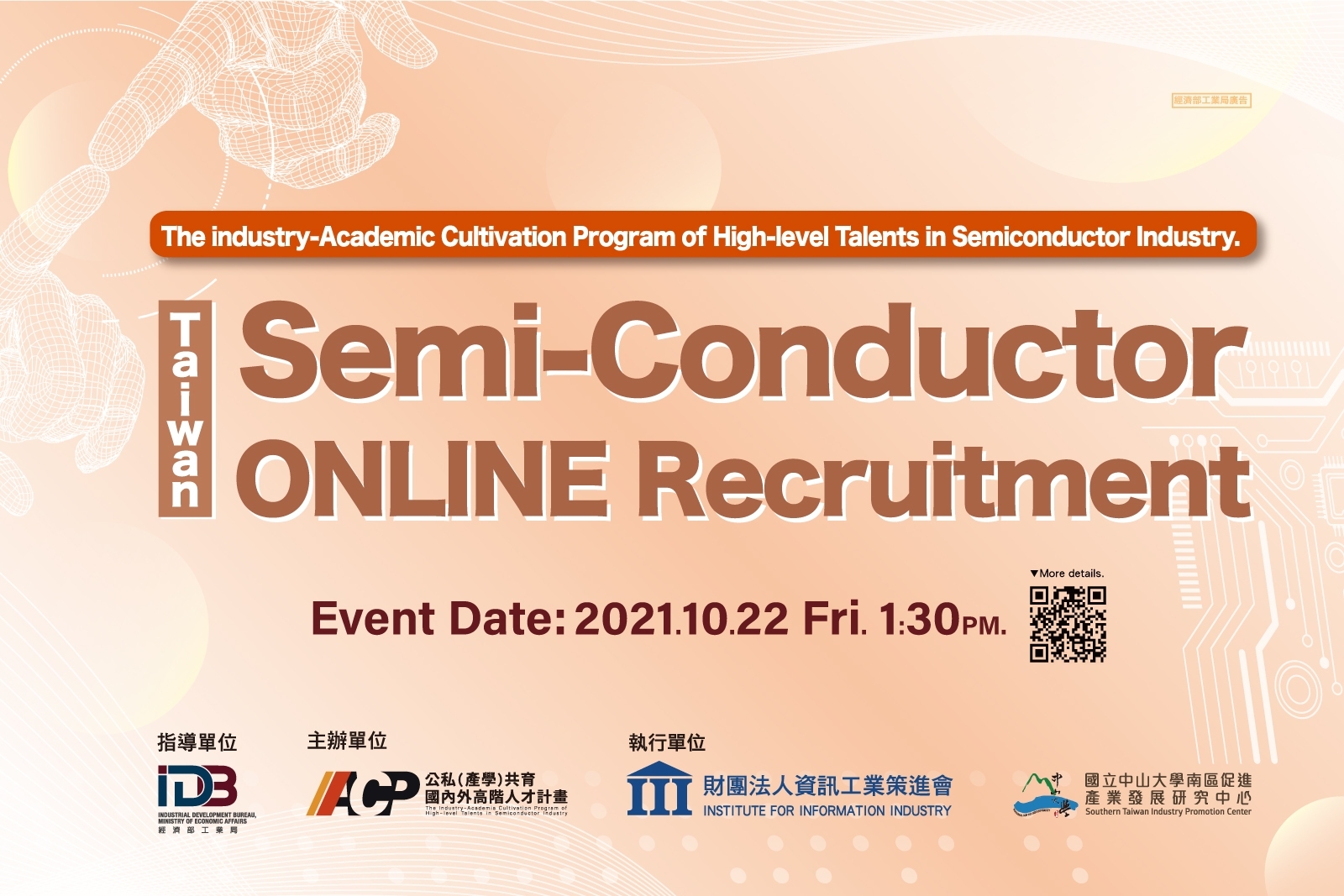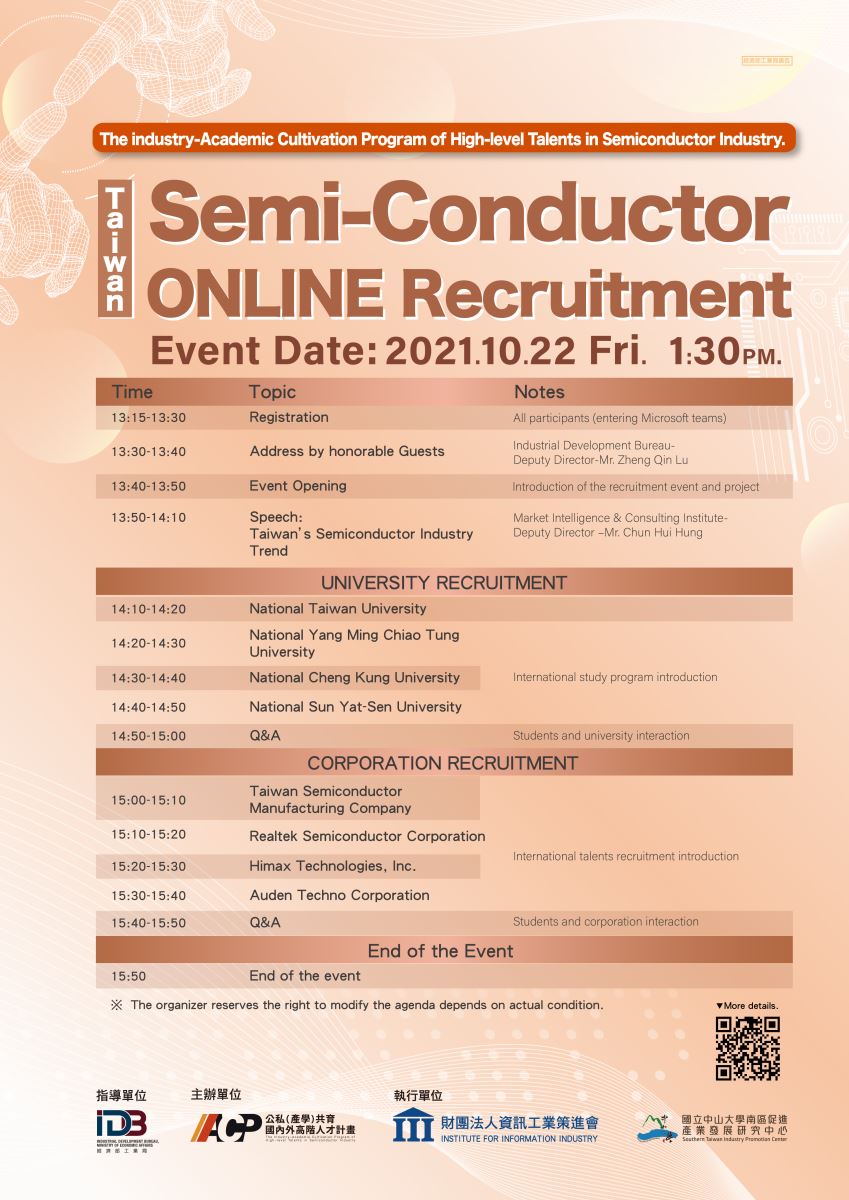 To bridge Taiwan's semiconductor industry with International talents, Taiwan's Ministry of Economic Affairs, Industrial Development Bureau carried a project, "The Industry-Academic Cultivation Program of High-level Talents in Semiconductor Industry." To hit the goal to attract international talents to Taiwan's semiconductor industry. There's an online recruitment event on Oct. 22nd for Vietnam talents, targeting talents from all semiconductor related major students from Vietnam. We sincerely invite all the Vietnam students or candidates who interested in working or studying in Taiwan.
There are 4 Taiwan semiconductor corporations will attend the event including Taiwan Semiconductor Manufacturer Company, Realtek, Himax Technology and Auden Techno Corporation. Furthermore, there will be 4 universities, National Taiwan University, National Yang Ming Ciao Tung University, National Cheng Kung University and National Sun Yat-Sen University, joining the event to share the international program and application.
If you are interested in looking for a job in Taiwan's semiconductor company, do not hesitate to send us your resume to emmatsai@g-mail.nsysu.edu.tw
! We will submit to the corporation to review.
The earlier you send the resume the greater opportunity to get an interview.
Eagerly invite you to participate the event.
Event registration link: https://www.stipc.org/tw/actregister/16
*Sign up to know more about Taiwan's semiconductor industry!!!