One-on-One Employment Meetings by Contact TAIWAN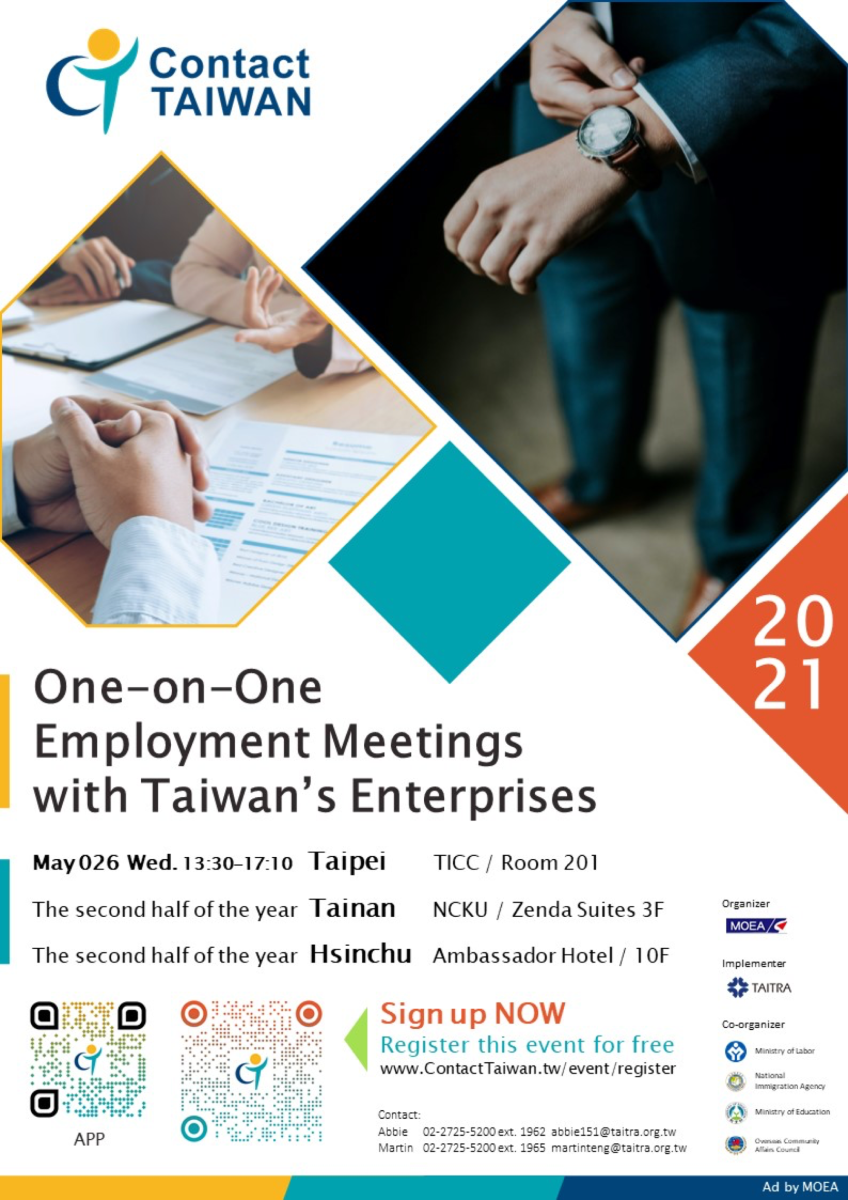 Are you a global talent who is looking for a career in Taiwan?
Are you a foreign employee who is looking for the right employer or exploring a new career path?
Would you like to work for a Taiwanese company and have the opportunity to expand overseas market?
Do you have any employment, internship opportunities or immigration regulations related issues?
Here's your great opportunity to meet top-rated Taiwanese enterprises at the three One-on-One Employment Meetings by Contact TAIWAN, the national networking platform that seeks talented professionals worldwide to work in Taiwan.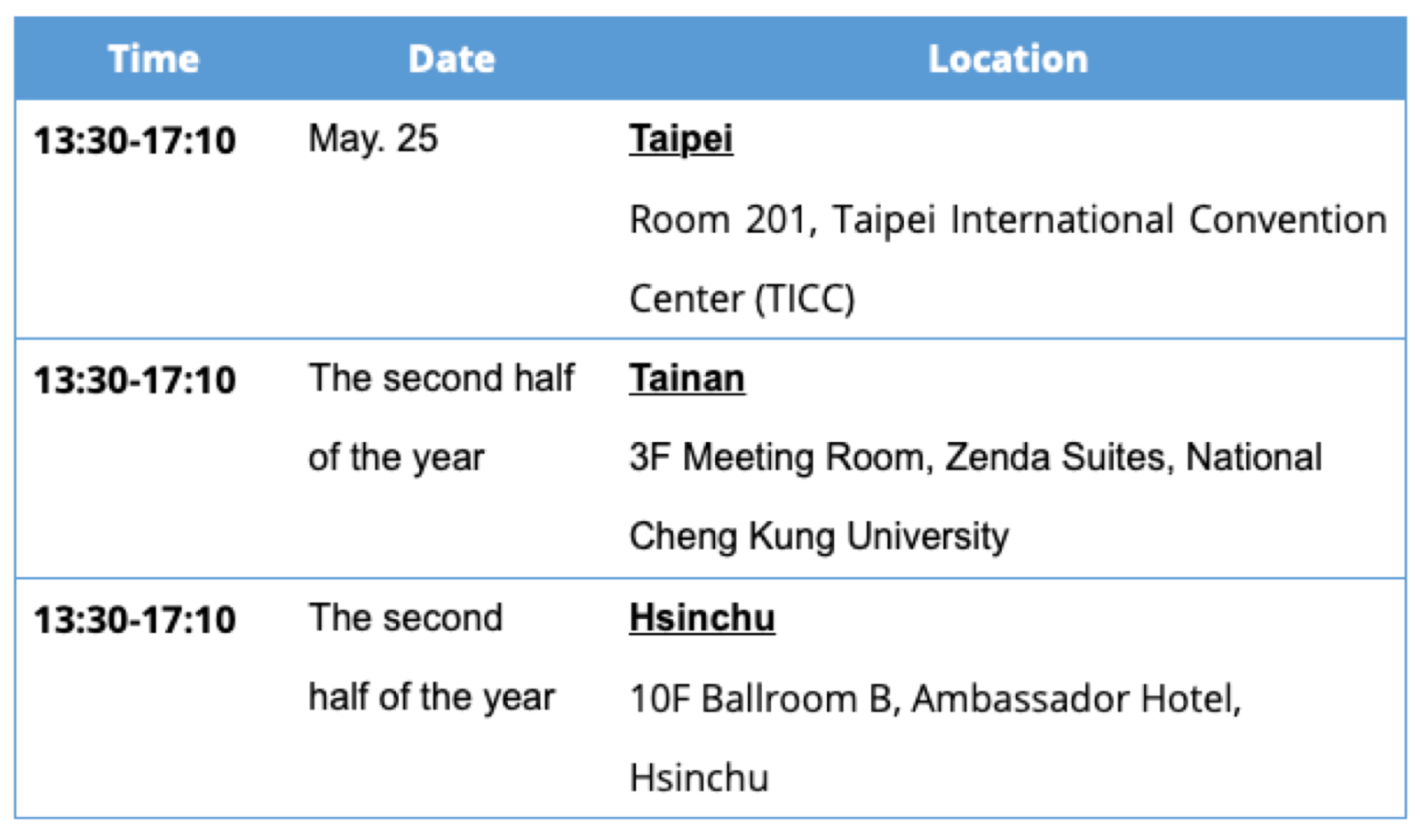 You will be able to meet and interview with Taiwanese enterprises from a wide range of industries interested in recruiting talent from all over the world. A variety of job opportunities are offered, including in marketing, finance, sales, engineering, PR and the manufacturing departments.
What to expect at this event?
One-on-One Employment Meetings
Access FREE employment services from Contact TAIWAN
Consultation service from government agencies joint information desk (National Immigration Agency, Ministry of Labor and Ministry of Education)
Mark your calendars and get ready to make a change for good!
Register NOW to ensure your interview sessions with your ideal companies with just 3 steps:
Register as talent member and sign in (How? 

https://www.ContactTAIWAN.tw/event/TMRS

 

)

Book your meeting sessions with your ideal companies