Successful Completion of the Taiwan Alumni Database's
"University Campus Tour"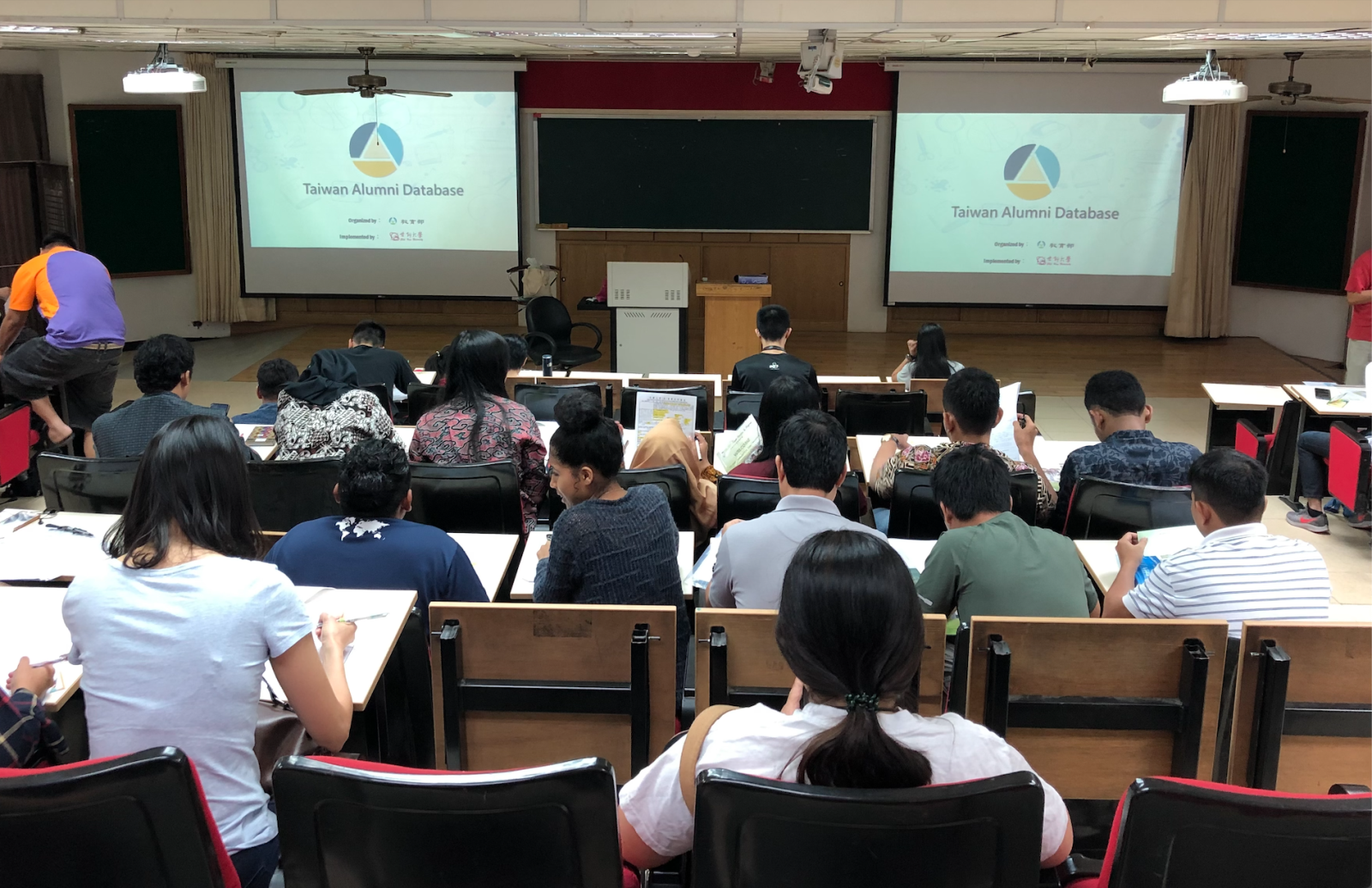 教育部於去年成立的TAD (Taiwan Alumni Database)人才資料庫專案旨在協助來臺就讀之僑外生在臺生活更加順利,並輔導畢(結)後留臺就業生活,留住人才更建立臺灣與國際間之情誼。
The TAD (Taiwan Alumni Database) project, established by the Ministry of Education last year, was designed to help foreign students to both fits into the environment and culture in Taiwan. After graduation from university, the TAD further offers assistance for students who choose to work in Taiwan to create an international network of talents and alumni.

今年,TAD為了讓更多僑外生了解本專案之服務,特別籌辦「TAD全臺巡迴跑校活動」,依全臺各校僑外新生入學人數(由多至少),除了於新生說明會上安排宣傳時間;也以擺攤的形式與僑外生更近一步的接觸,期望更了解其需求與精進本專案服務。
To advertise and broadcast services provided by the TAD, the "Taiwan University Tour" was organized for selected universities depending on its number of newly enrolled international students (from most to least). In addition to the introduction seminars, TAD booth was also being placed at the universities to create more contacts with international students, hoping to better understand their needs and to improve the project's services.

巡迴跑校的過程中,許多僑外新生們表示非常期待即將在臺展開的留學生活,除了期待學習到專業知識外,體驗臺灣風俗民情更讓人興奮。逢甲大學來自南非的李同學表示,目前大三的他雖然未能在剛入學時就接觸到本專案,不過慶幸在本次跑校活動中遇到我們,讓他能在未來準備留臺工作獲得更多協助與支援。
During the "Taiwan University Tour", many international students expressed their anticipation to start their student life in Taiwan. Apart from education on professional knowledge, experiencing Taiwanese cultures and customs is also another exciting aspect. Mr. Li, who comes from South Africa and is currently in his third year at the Fengjia University, expressed that although he did not have the chance to get in contact with the TAD since the beginning of his enrollment, but fortunately he met the TAD this time during the tour so that he can receive more help and assistance during his transition from student life to career in Taiwan.